Yaay I'm so excited! 🙂 I've just designed and tested my first digital planner! I totally fell in love with the process of creating this. My planner is undated and pretty easy to navigate. If you've never used a digital planner and you're the owner of an iPad, I think you could definiately try this one out! Hope you'll like it as much as I do! :-)))
Let's have a look at the planner. It has a vertical view and 7 sections:
cover page,
year view,
month view,
week view,
habit tackers,
ideas,
notes.
This planner contains hyperlinks that enable you to jump to any section you want: yearly, monthly, weekly, ideas, notes or habit trackers. It contains 105 pages
Cover page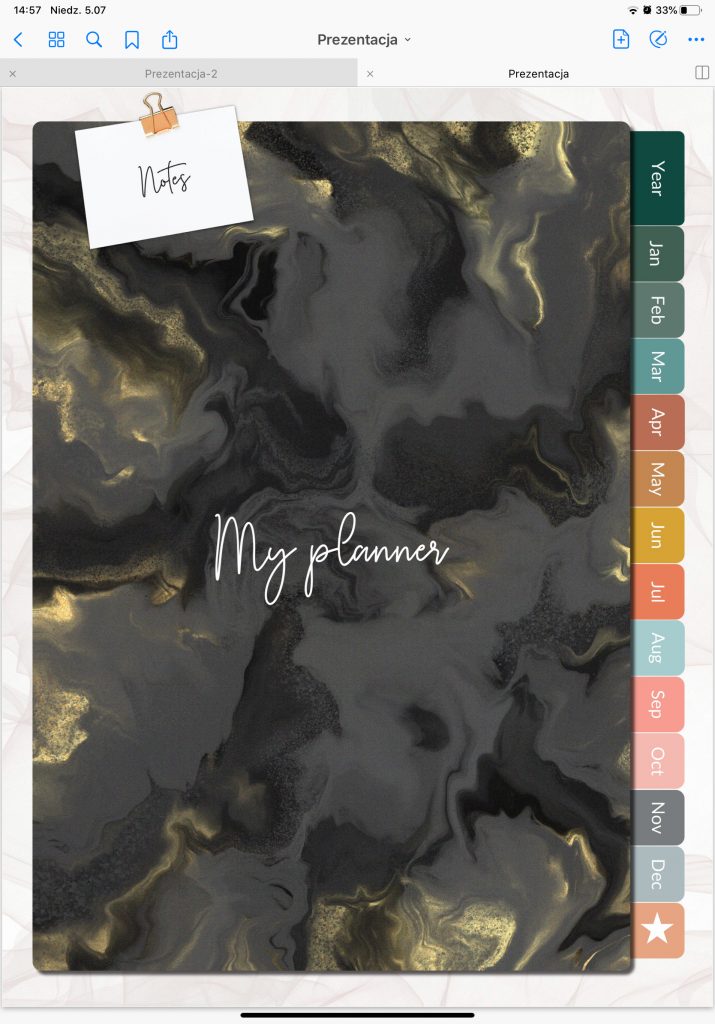 Year view
Month view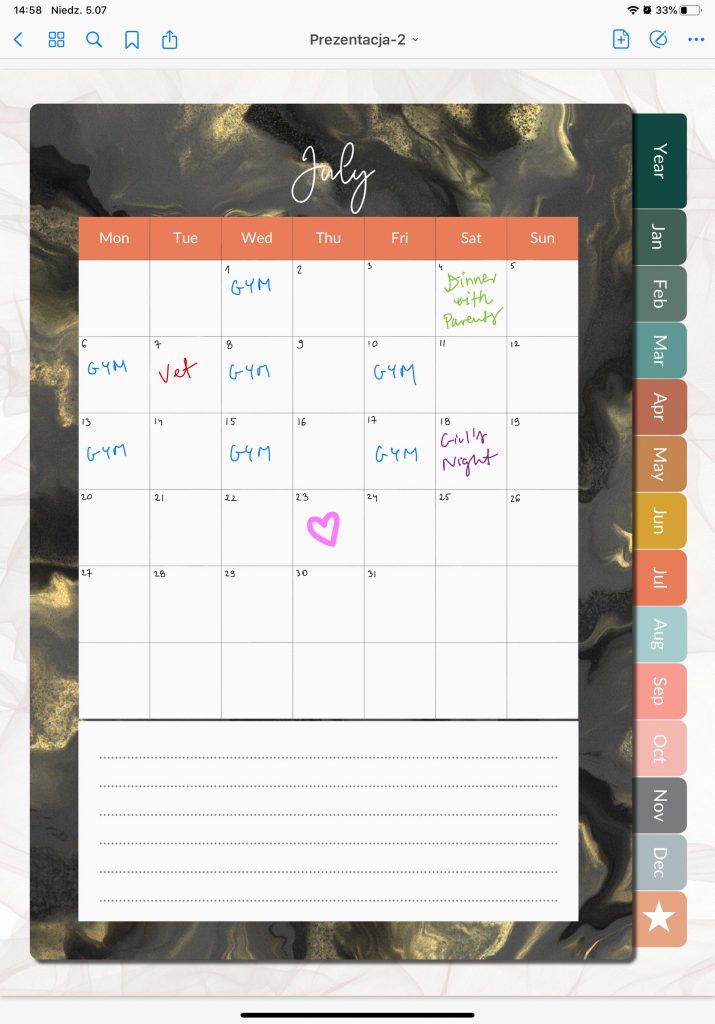 Habit tracker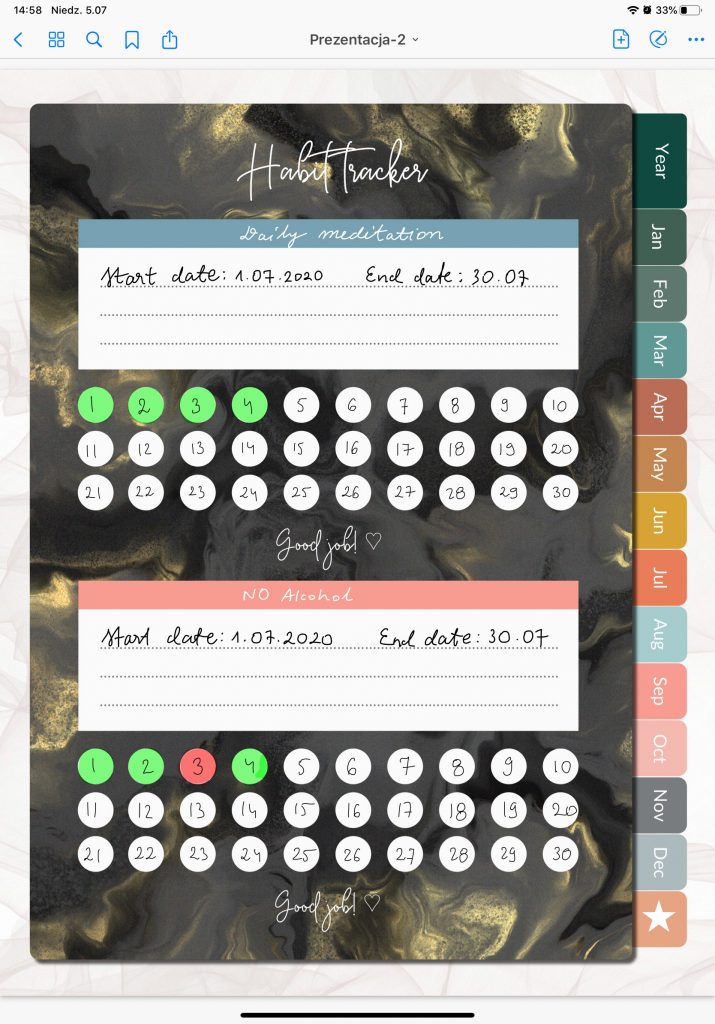 Week view
Section for your ideas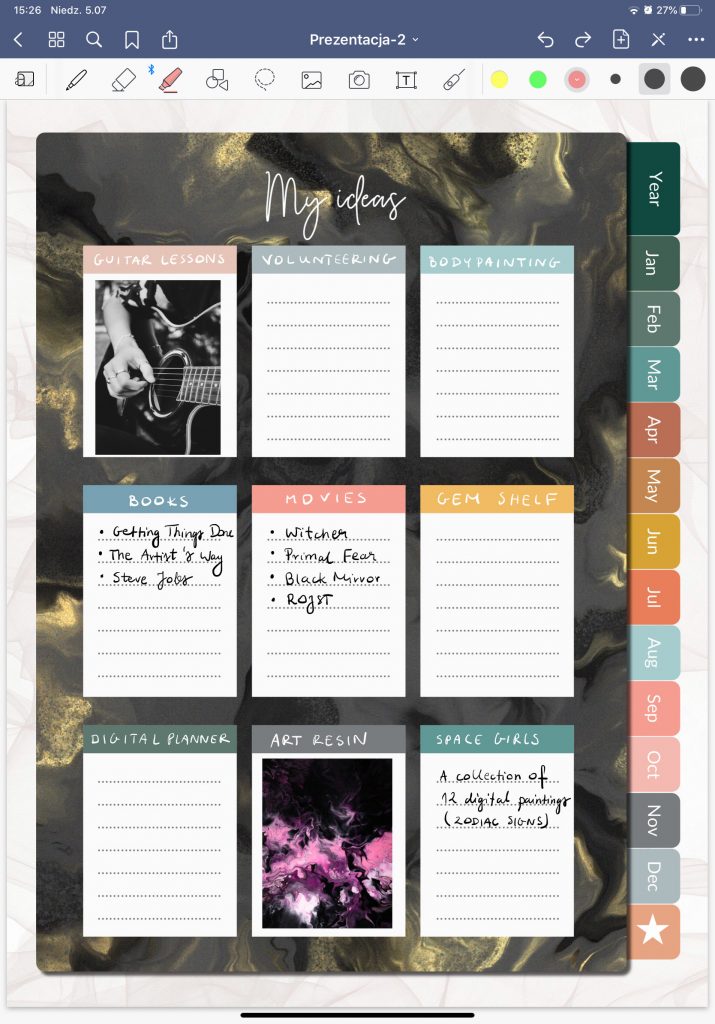 Notes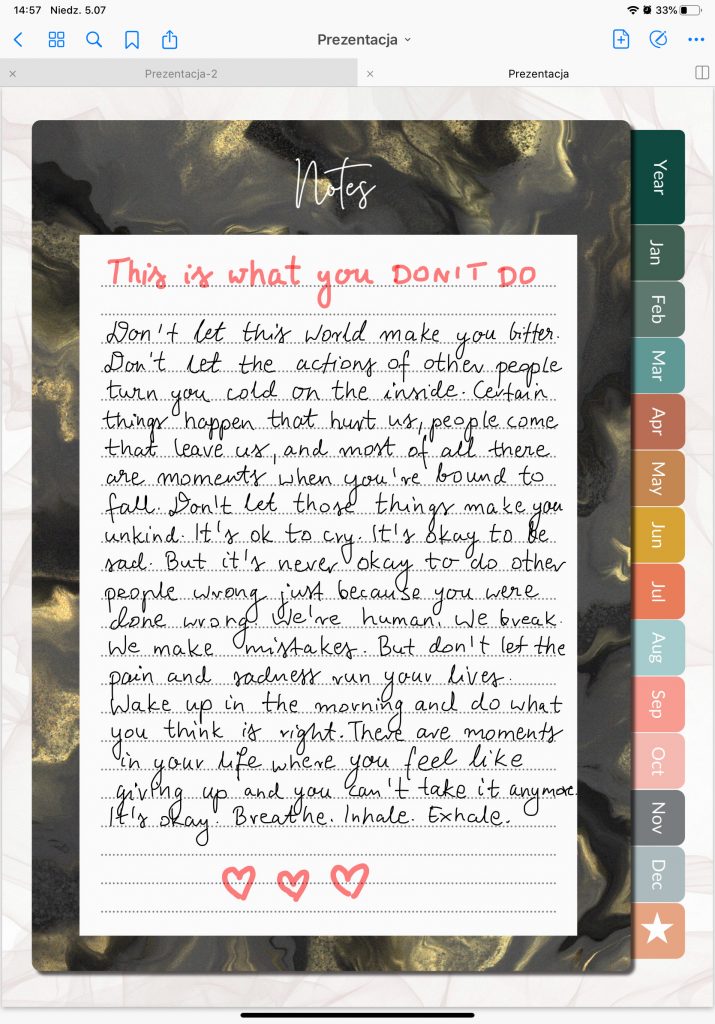 >> CLICK AND DOWNLOAD THIS PLANNER NOW! <<
I can tell that I'm already working on more digital planner projects and I can't wait to show you the effects of my work.
Update: Check out my other Digital planner based on the Getting Things Done method.
Tell me what do you think about this planner? Do you have any suggestions? Did you enjoy using it? Please share your thoughts in the comment section below 🙂
Happy planning!
Love, M