After over two months of the designing process, I finally created this unique digital planner. I've read David Allen's Getting Things Done book two times and it inspired me to design a digital planner based on this effective productivity system (GTD). This method is totally brilliant and the best personal organizing system I've ever heard of!
About this planner
In his book, D. Allen shows how to organize and track your tasks and projects in an extremely effective way. If you haven't read this book yet, I'll introduce to you some basic principles I applied in this planner, so keep reading!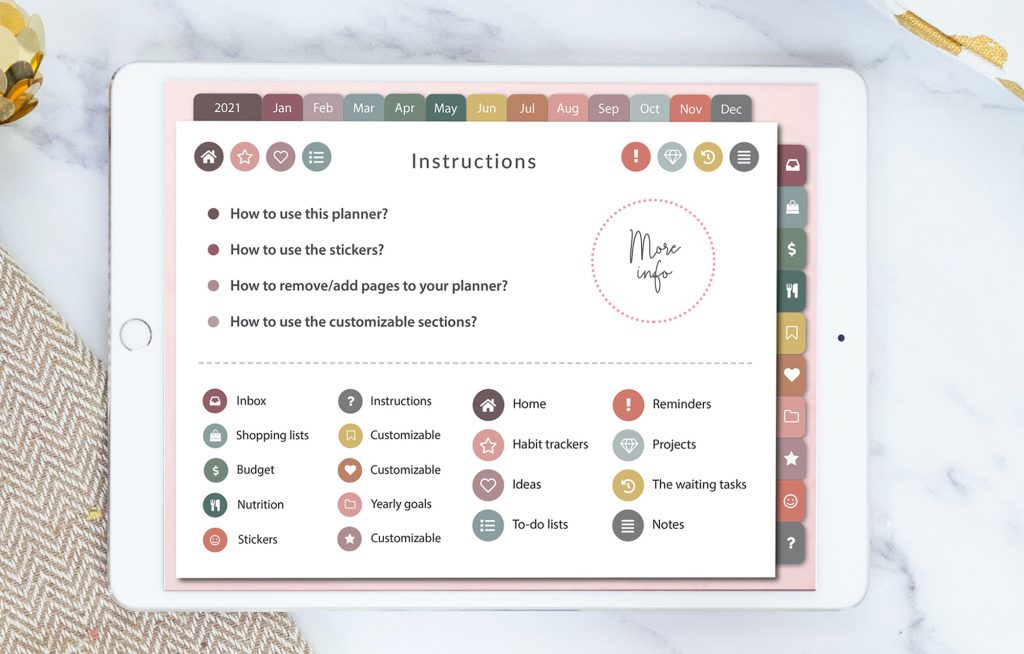 Menu
I designed the Home Page to make the GTD planner easy to navigate. Just choose and click on a section you'd like to check.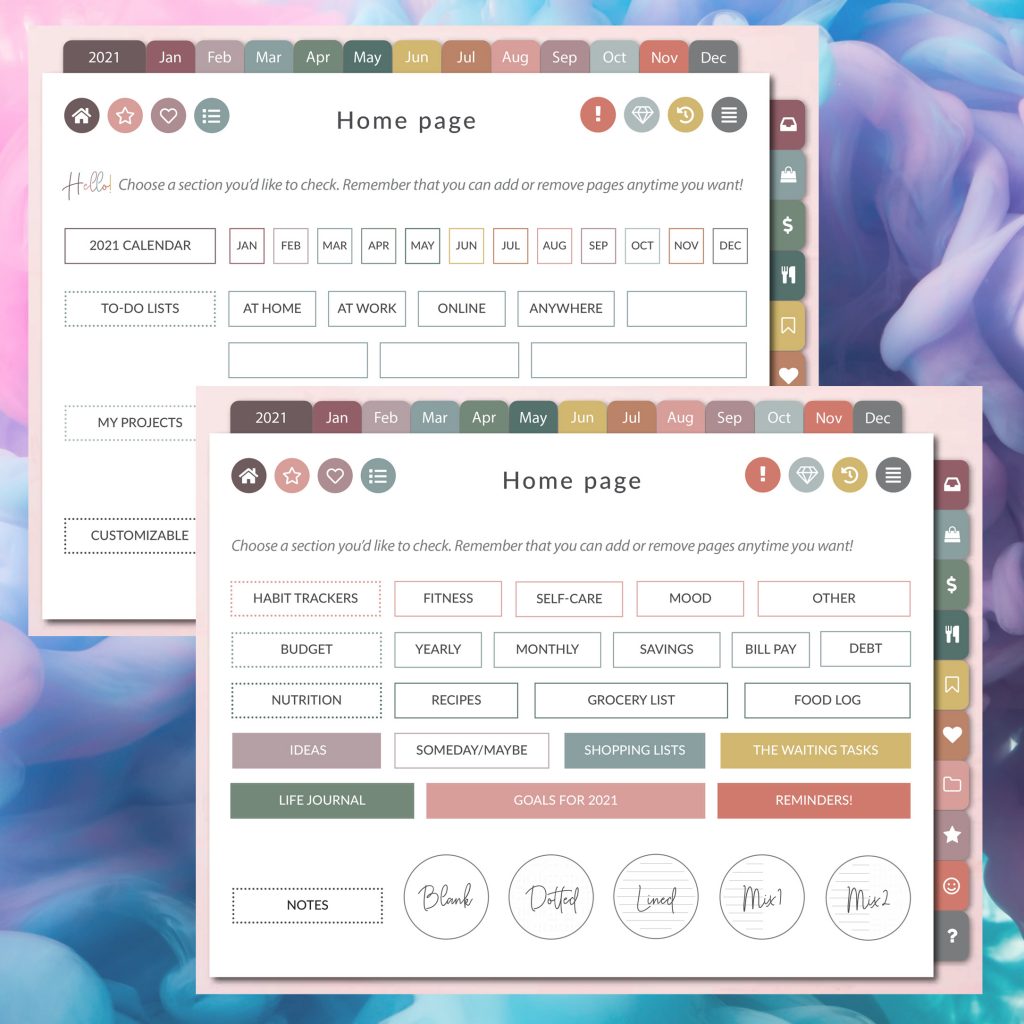 Yearly Calendar
According to the Getting Things Done method, the calendar is intended only for things that have to be done at a certain time. The planner is dated and linked to monthly overviews, weekly schedules, and daily plans.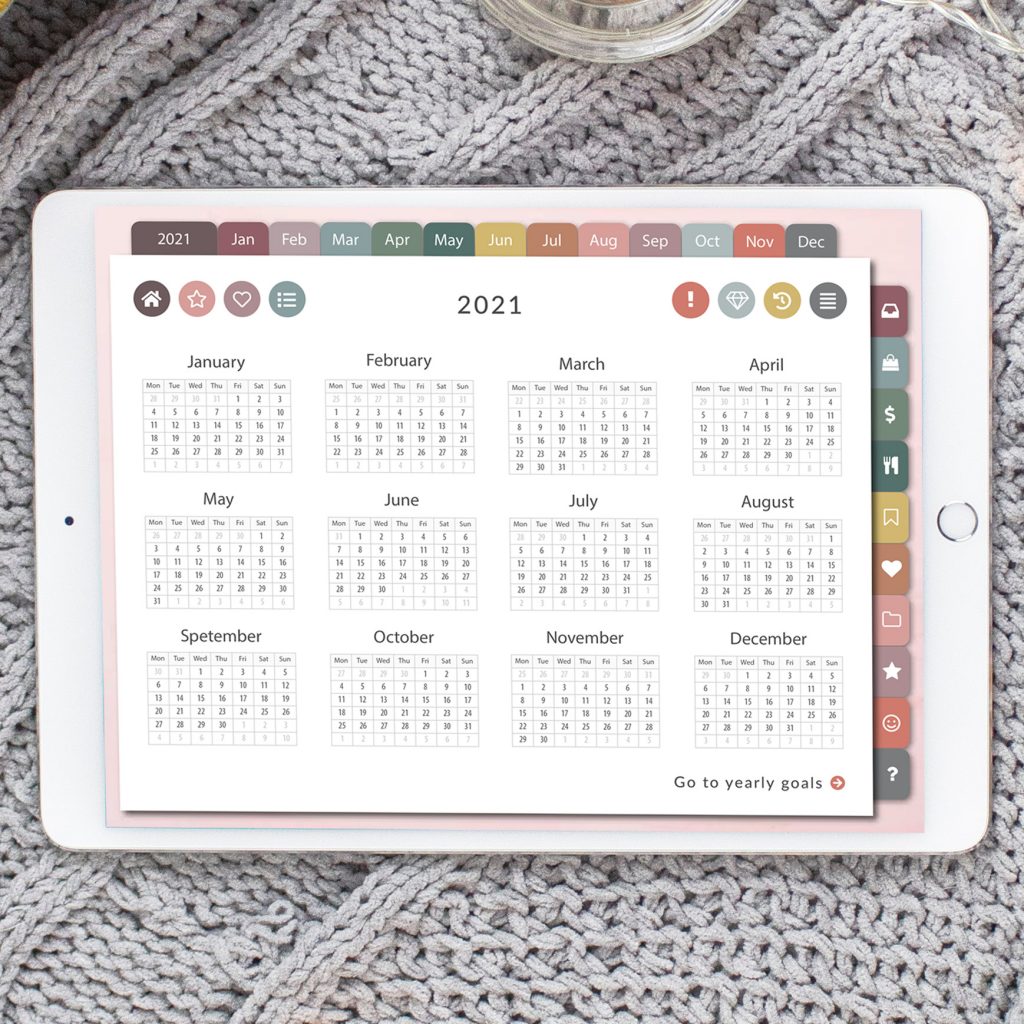 Life goals
There is no doubt that highly successful people have a habit of setting, planning, and achieving their goals. You can make your dreams come true too! The Life Goals section will help you with setting clear goals and implementing a plan to achieve them.
There are 7 goal categories in this digital planner:
Career goals
Financial goals
Personal growth goals
Self-Care goals
Spiritual goals
Educational goals
Relationship goals
Monthly planner
Every month has a schedule linked to every day and week of the month.
The other page has a short TO-DO list and a special section for setting and planning a primary goal for the month.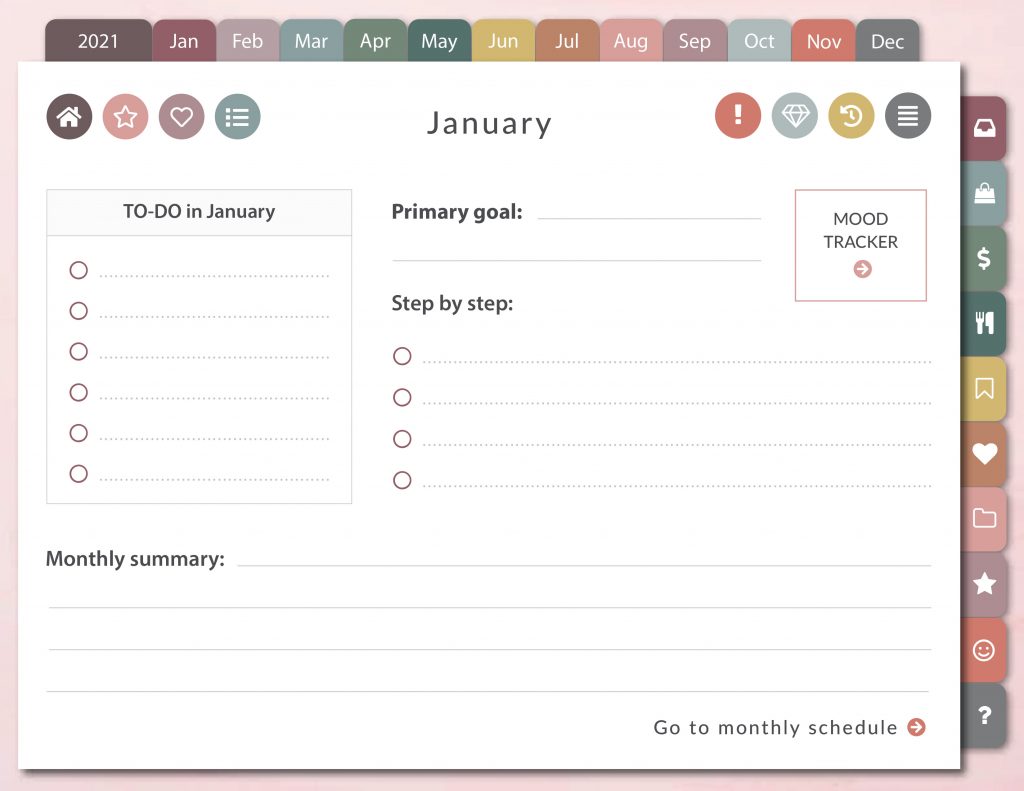 Weekly planner
Weekly timetable linked to daily overviews: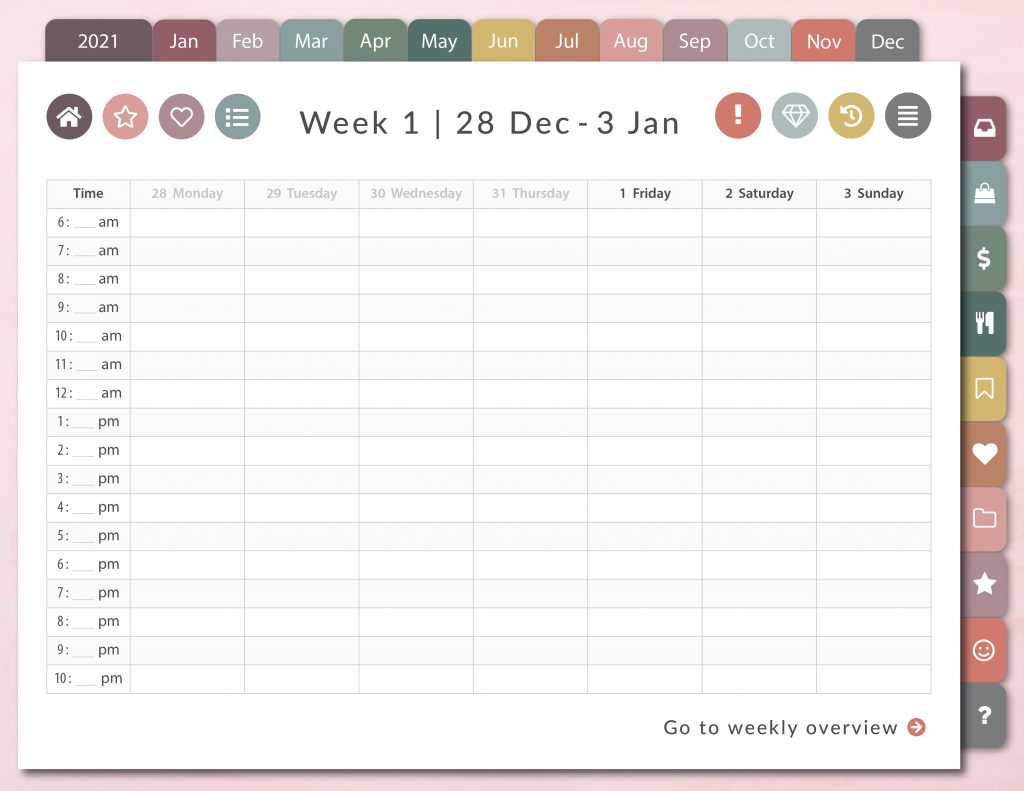 This is the second part of the weekly plan with a TO-DO list and some space for notes: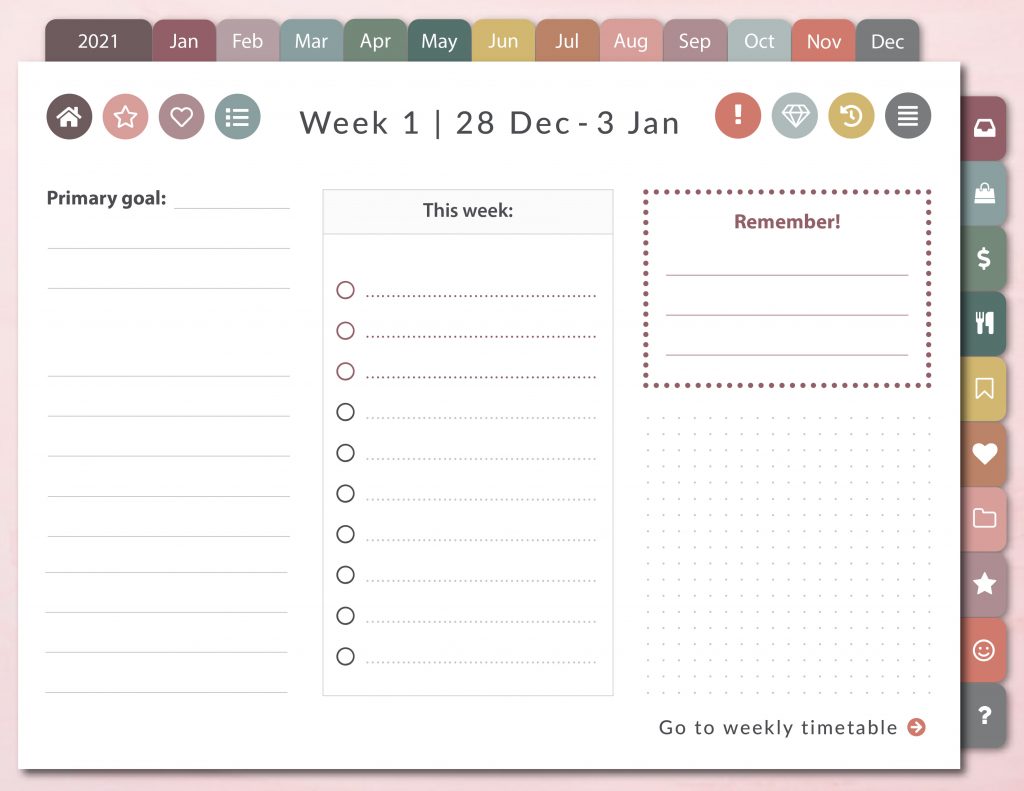 Daily planner
Daily plan linked to the Journal: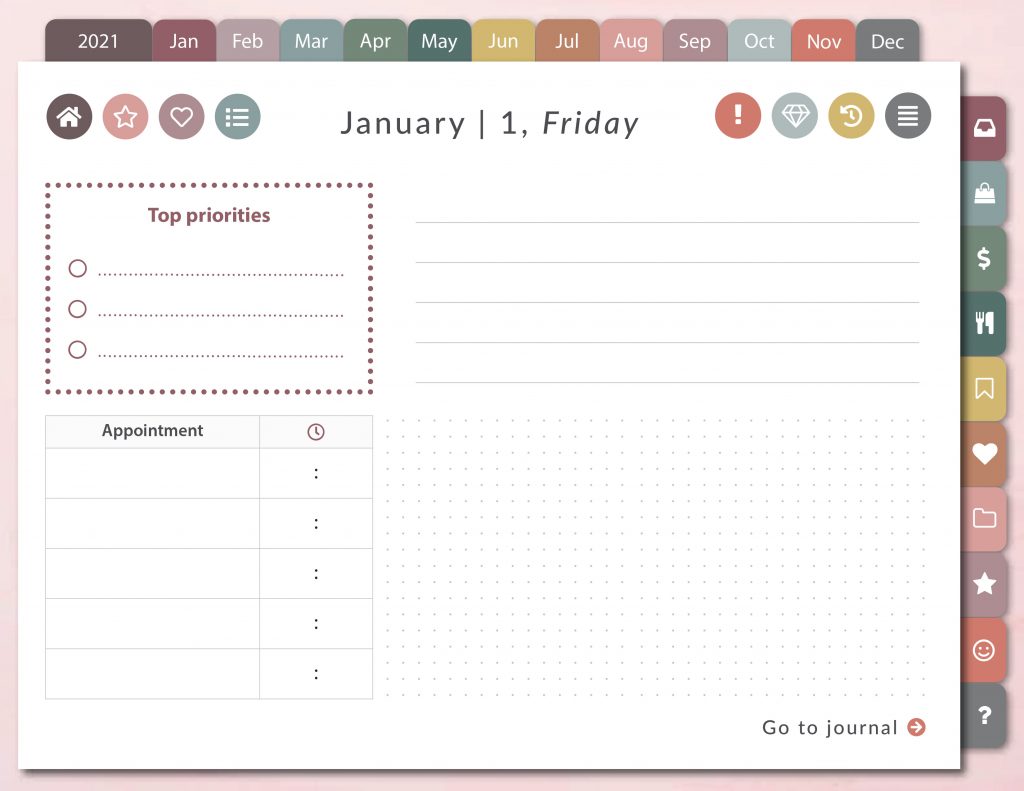 Life Journal
The in list (an inbox section)
This is the place where you write down all the ideas and tasks as they occur to you. Fit one task in a box with an assigned date. Do not analyze these tasks at that stage! Just write them down as they are. There will be time to think about them later.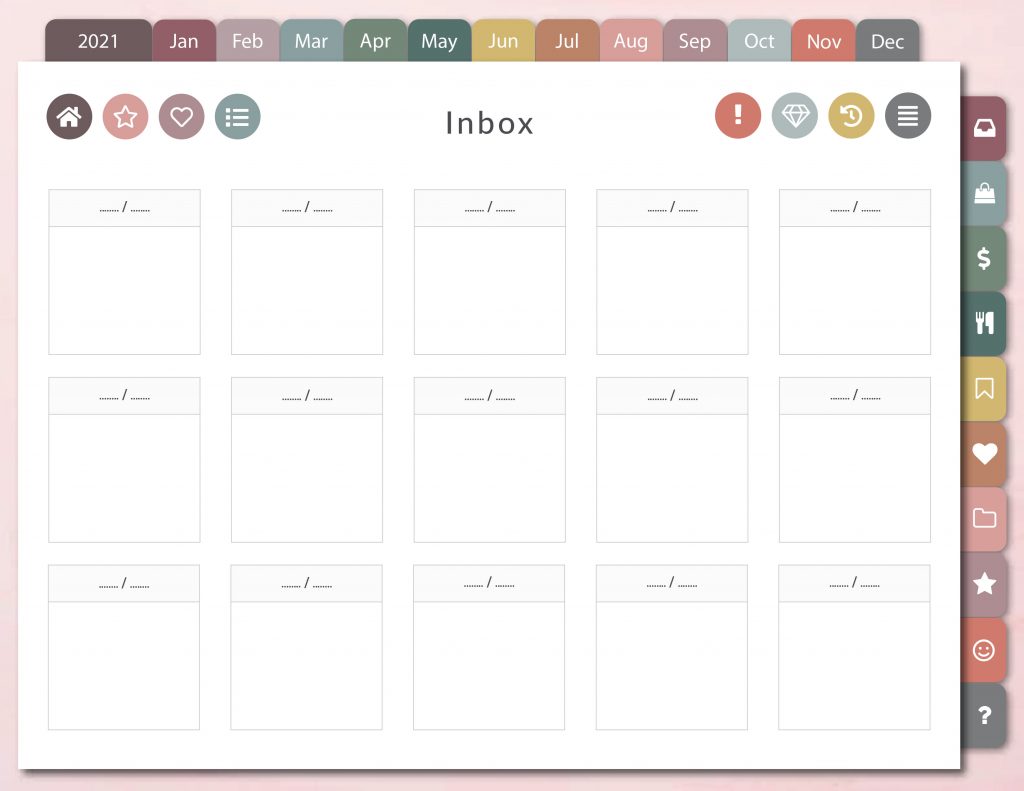 You'll classify these tasks to other places in your planner once a week as a weekly review.
Projects
A project is a goal that requires more than one action to be qualified as completed. I've prepared some project categories such as Work Projects or Personal Growth Projects.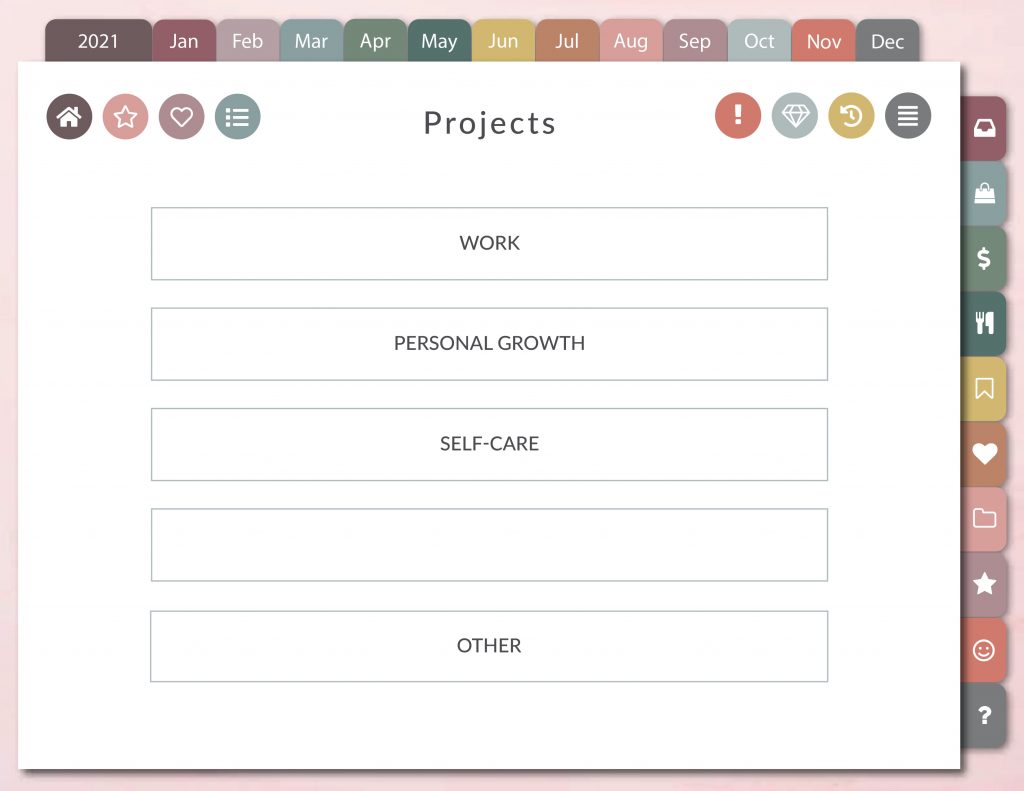 I also designed some space for the Next Actions on every page. The next action has to be a simple, physical, and visible action to move the project closer to its purpose. Make sure that those lists only contain the things you can choose to do anytime.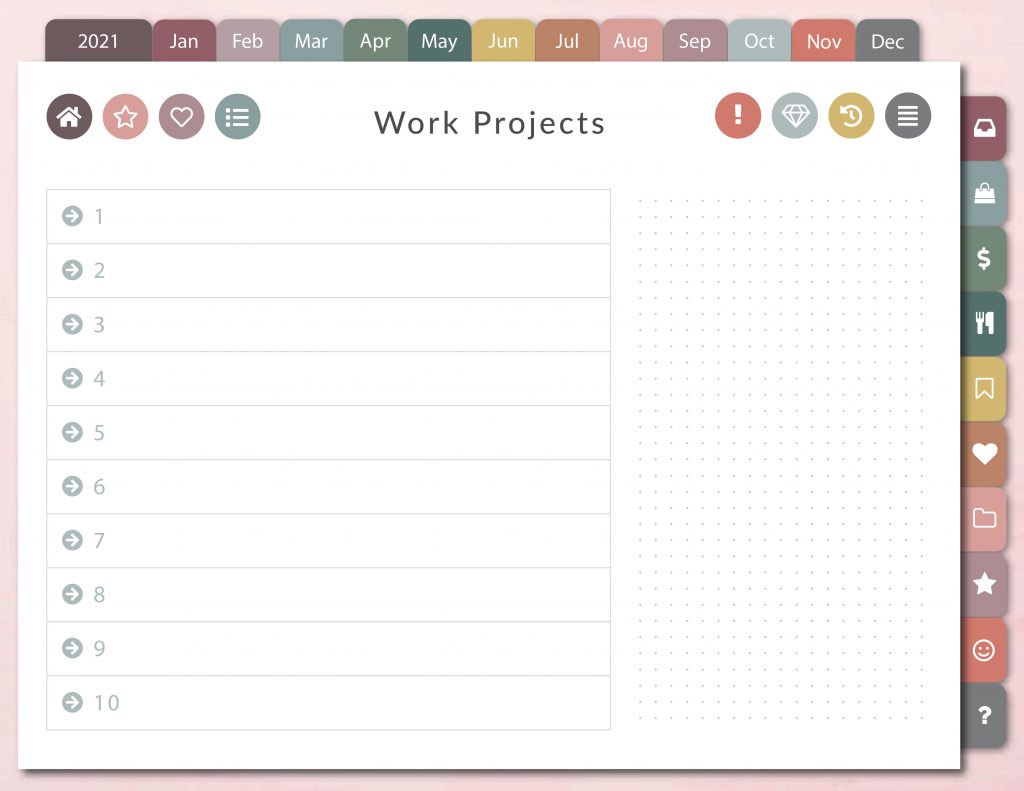 TO-DO lists
Instead of creating endless TO-DO lists for every day, you can segregate your tasks into a kind of as-soon-as-possible actions. There are some special sections in this planner based on contexts. What does it mean? Contexts are the next actions lists considering where the action can be done, or what equipment you need to perform it. Examples of the next action lists are Home, Computer, or Everywhere list. Examples of the next actions are: Bake a chocolate cake (Home), Send an e-mail to Anna (Office).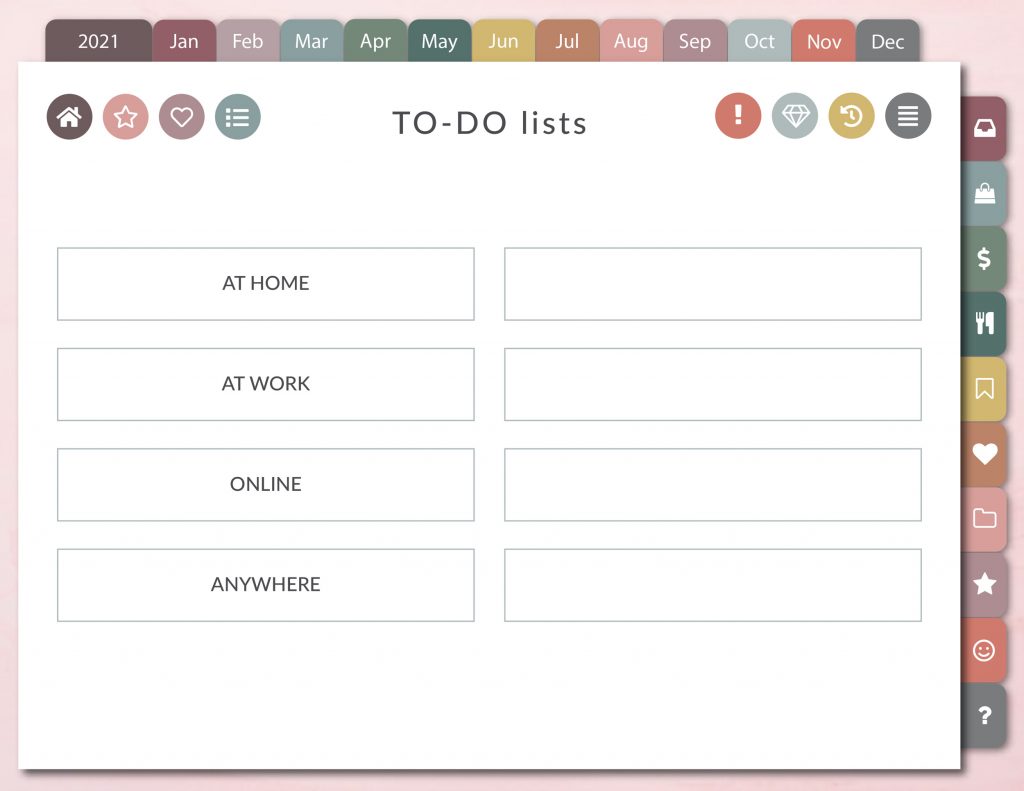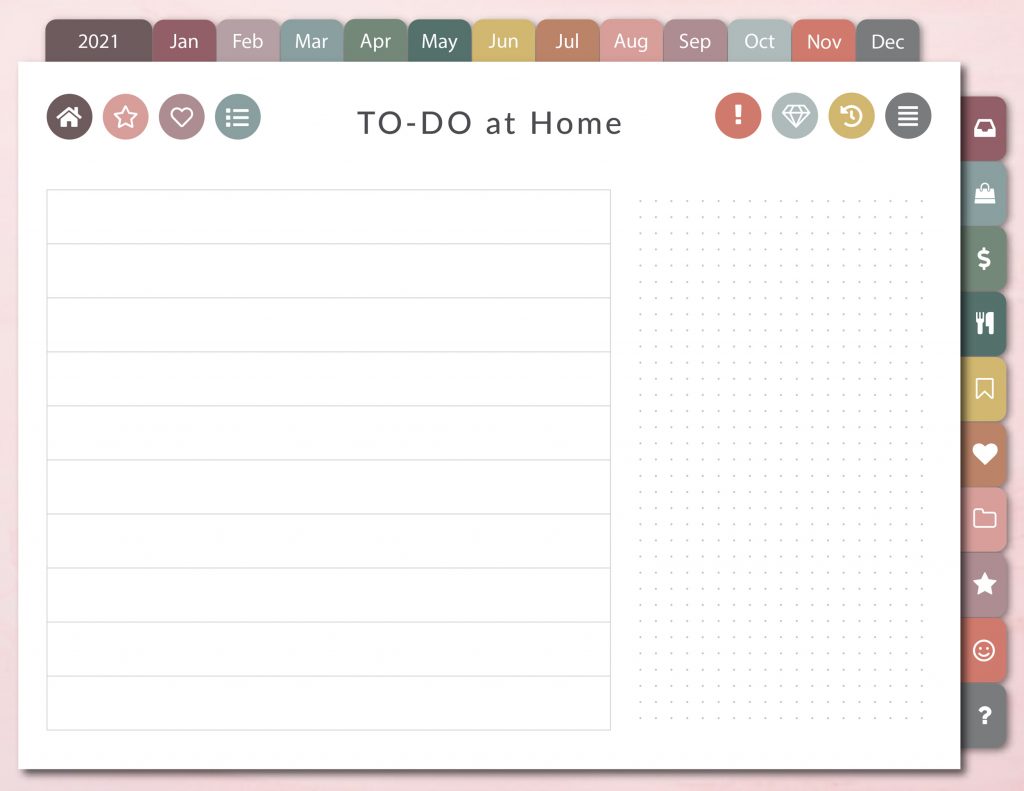 The waiting tasks
When you are waiting for someone else to do a task, write it down on the list of delegated actions. Remember to mark these tasks with the current date.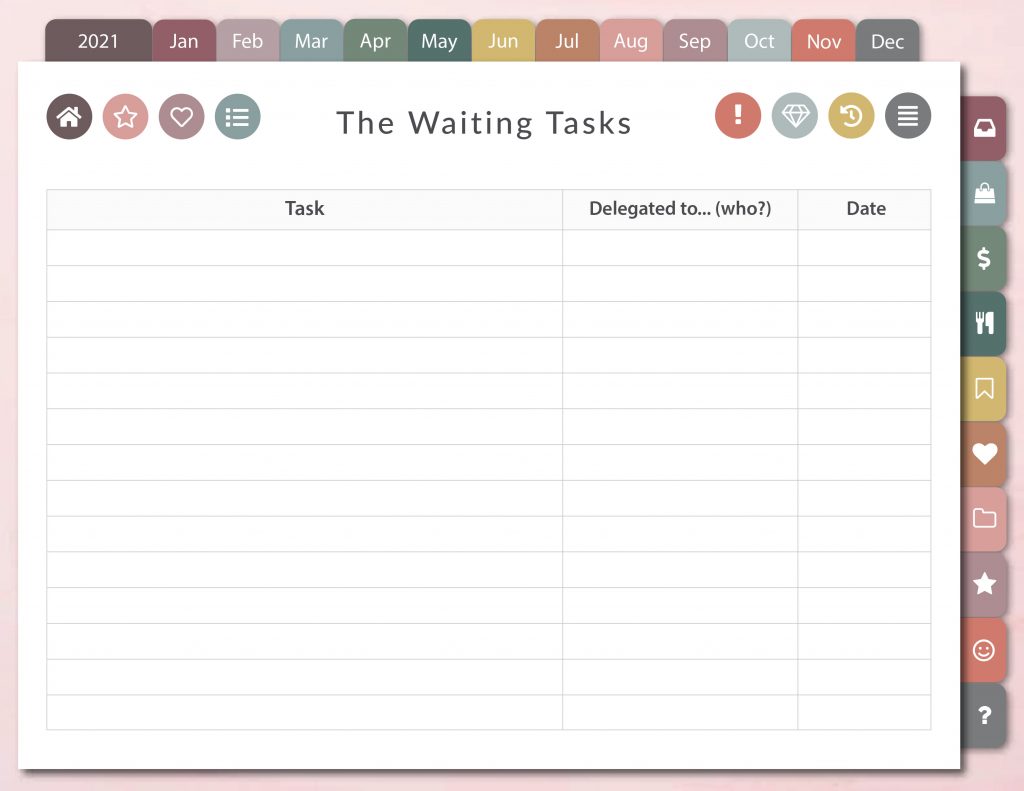 Someday/Maybe list & ideas
This list is intended for all of your amazing projects and ideas you may want to accomplish at some time in the future.
Habit trackers
Use these trackers to develop new habits! I divided them into some categories:
Fitness trackers
Self-Care trackers
Mood trackers
Other trackers
Mood tracker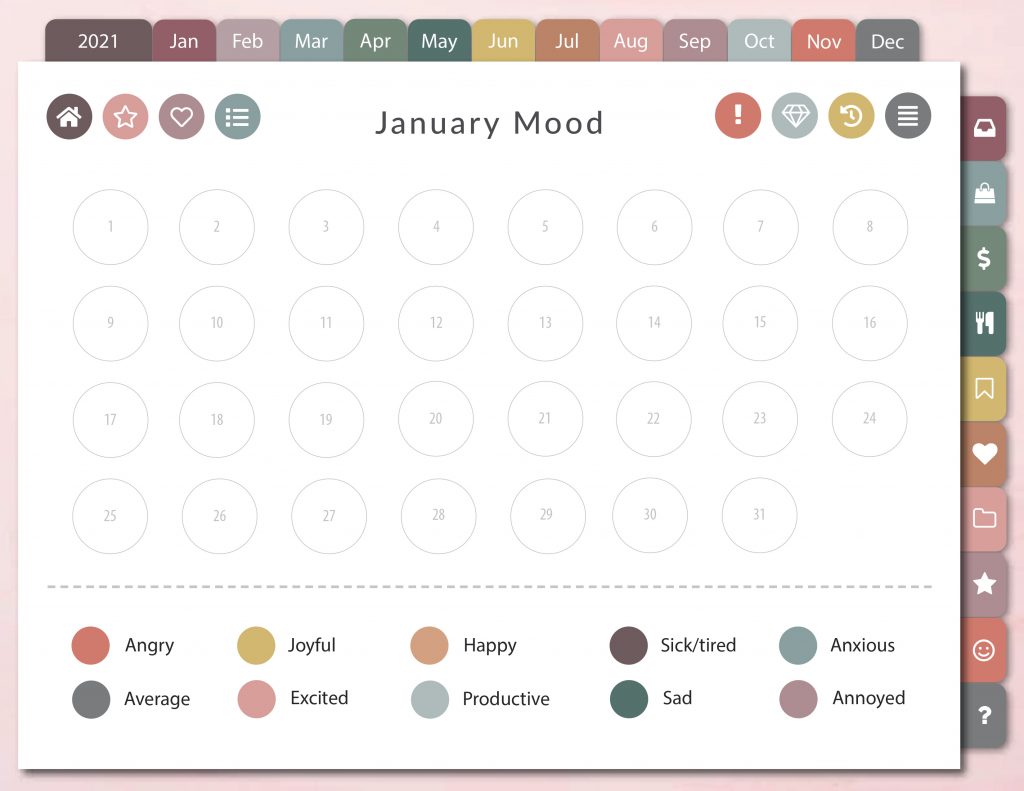 Customizable sections
Those sections were prepared for your personal needs. You can put here whatever you want! There are three customizable parts inside this digital planner:
Reminders
Always remember urgent tasks!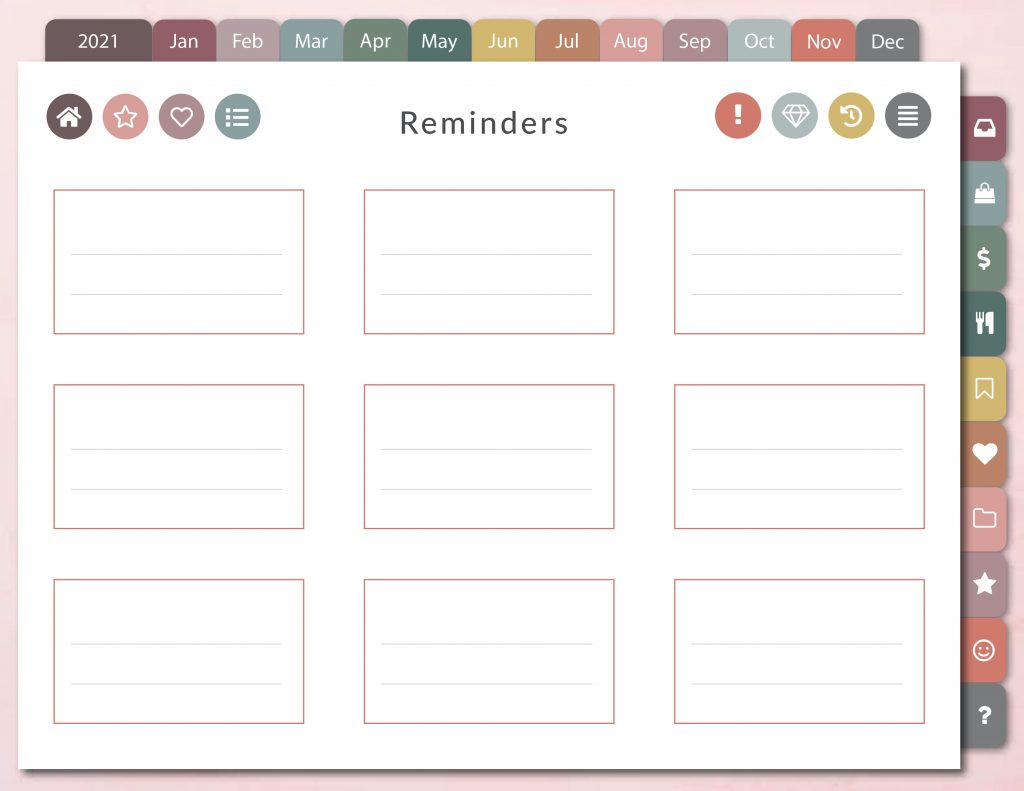 Nutrition + Food Log
Schedule your diet and plan meals with a 54-week Food Log. Save the recipes you like most, and make shopping lists!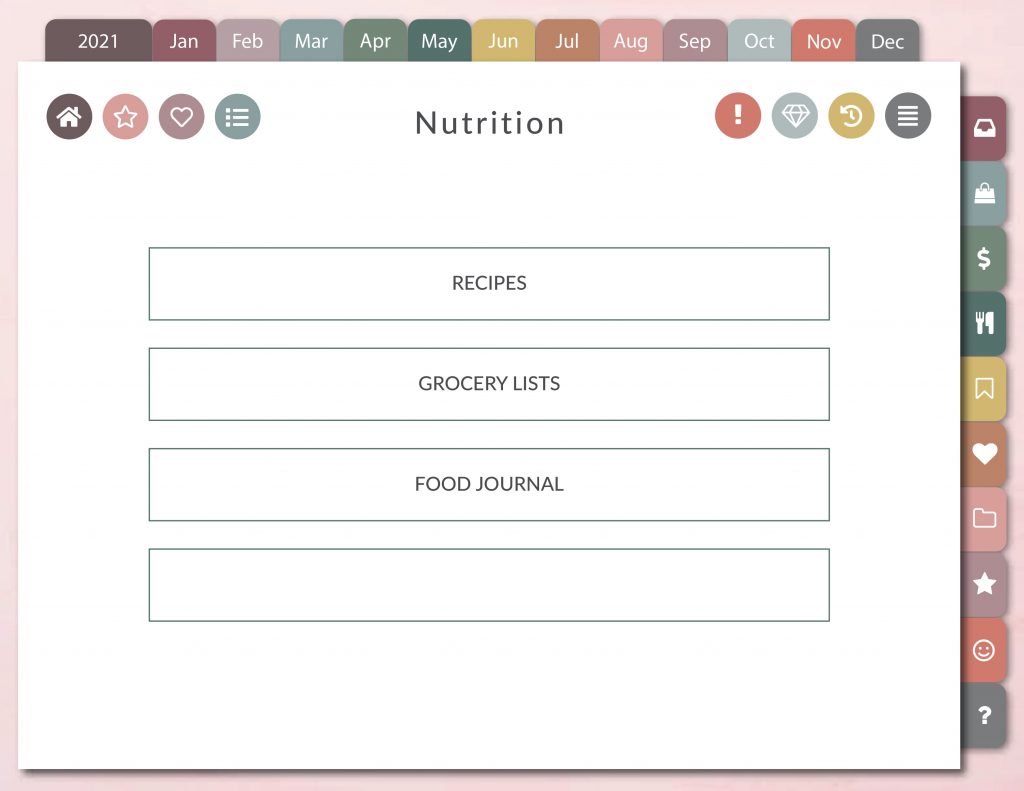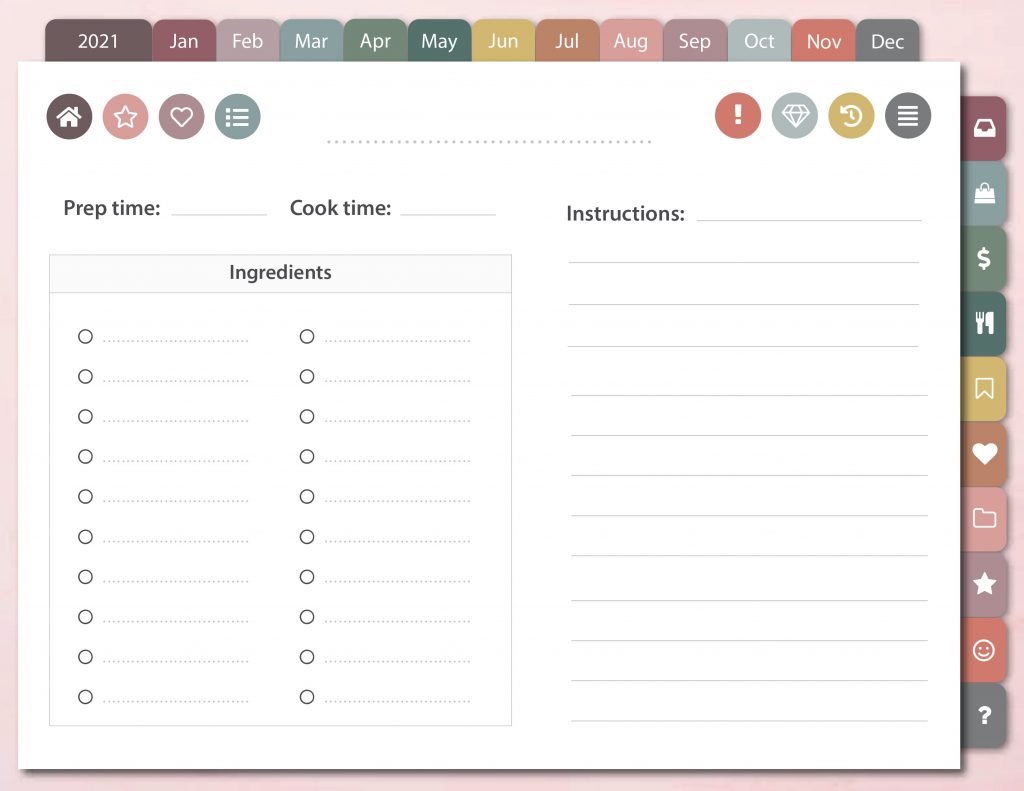 Budget planner
Set financial goals, save money, and take care of your finances with a budget section.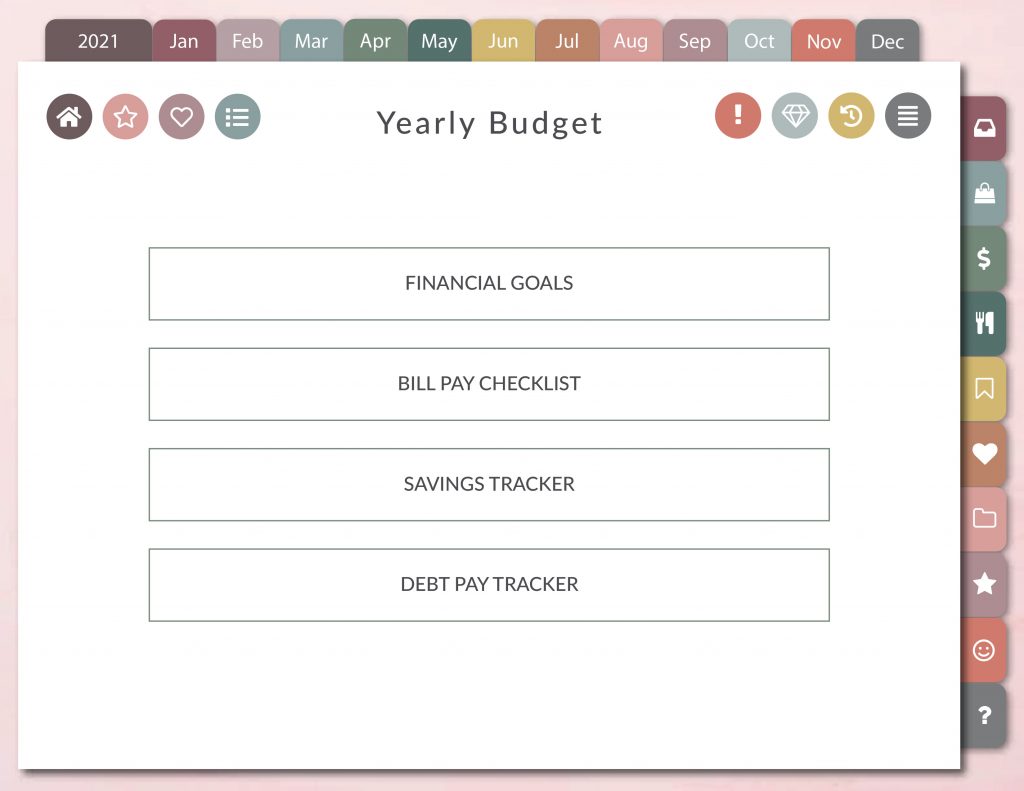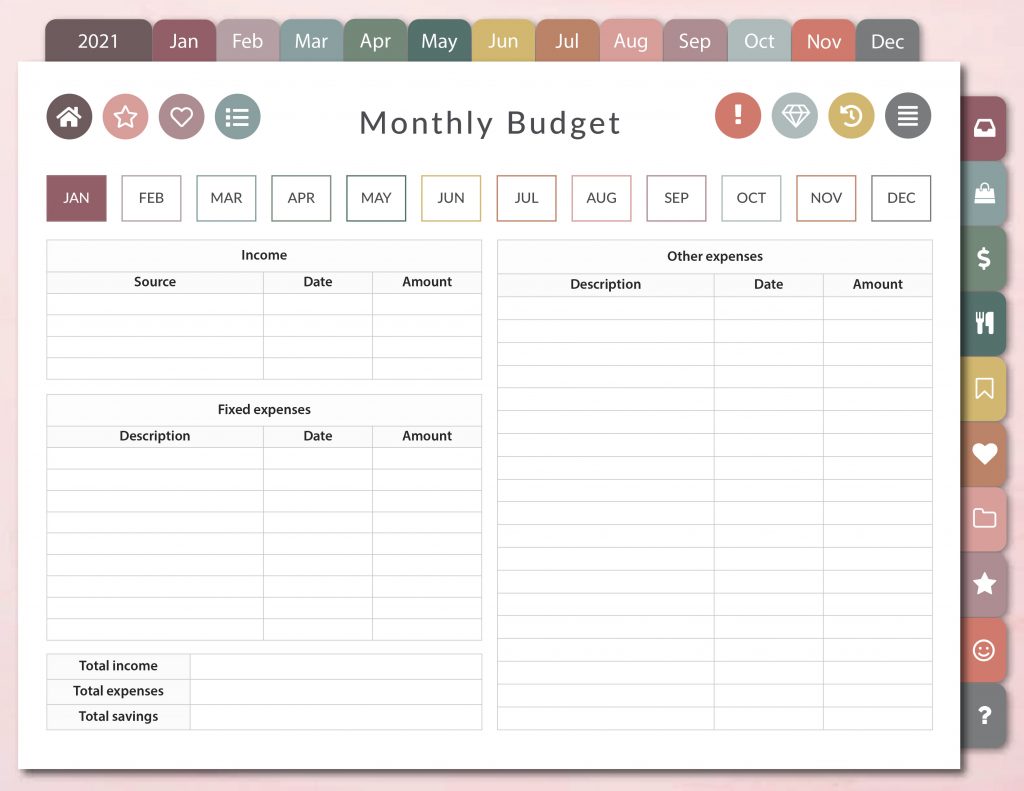 Shopping lists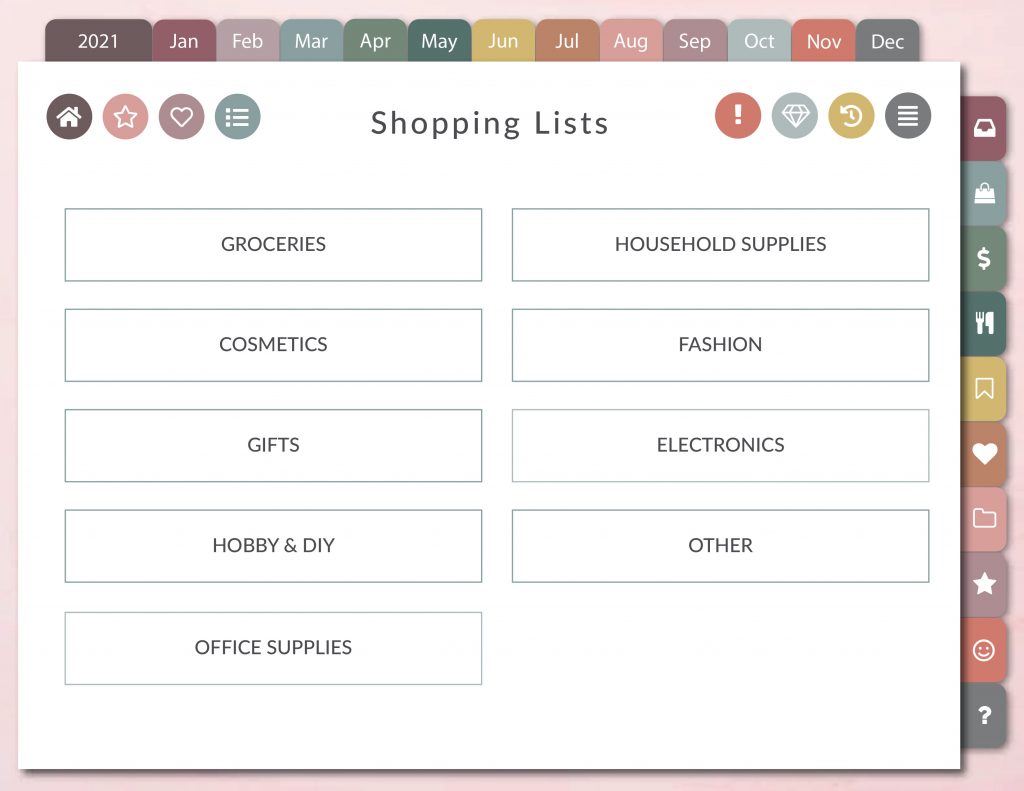 Notes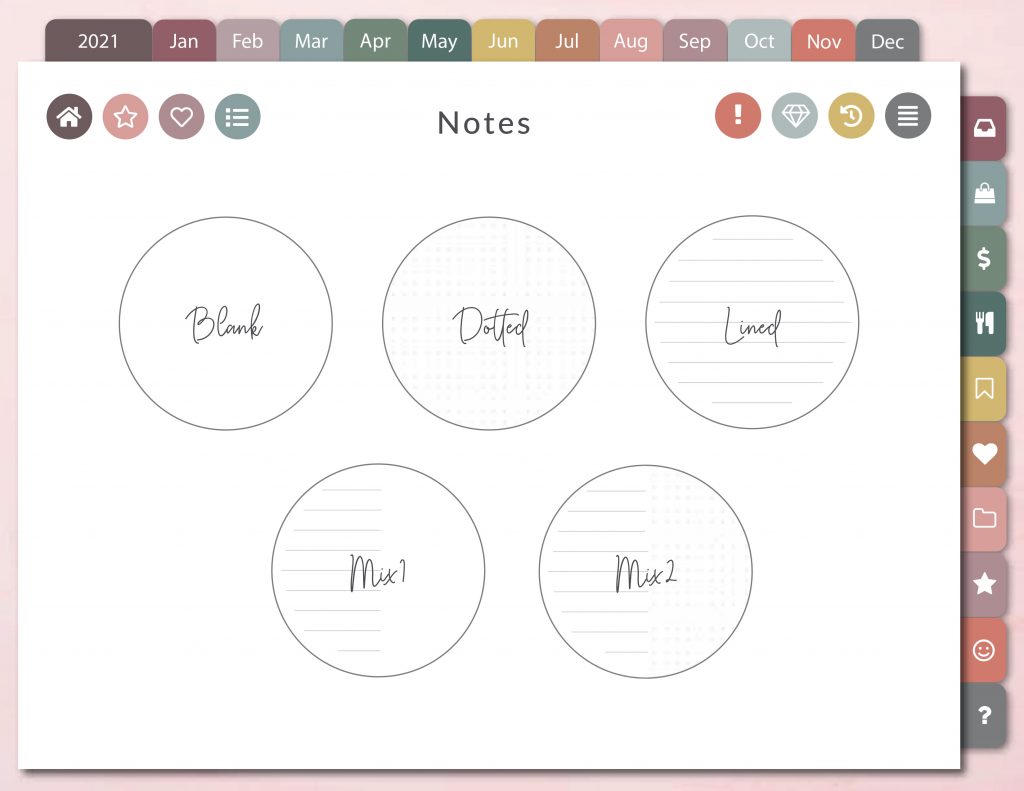 Goodnotes Sticker Book
In your purchase, you'll get a Sticker Book with 260+ digital stickers particularly for use with the Goodnotes app. Click and learn how to use digital stickers in your planner.
Planner covers
I designed some colorful covers for this digital planner. Pick the one you like most! 🙂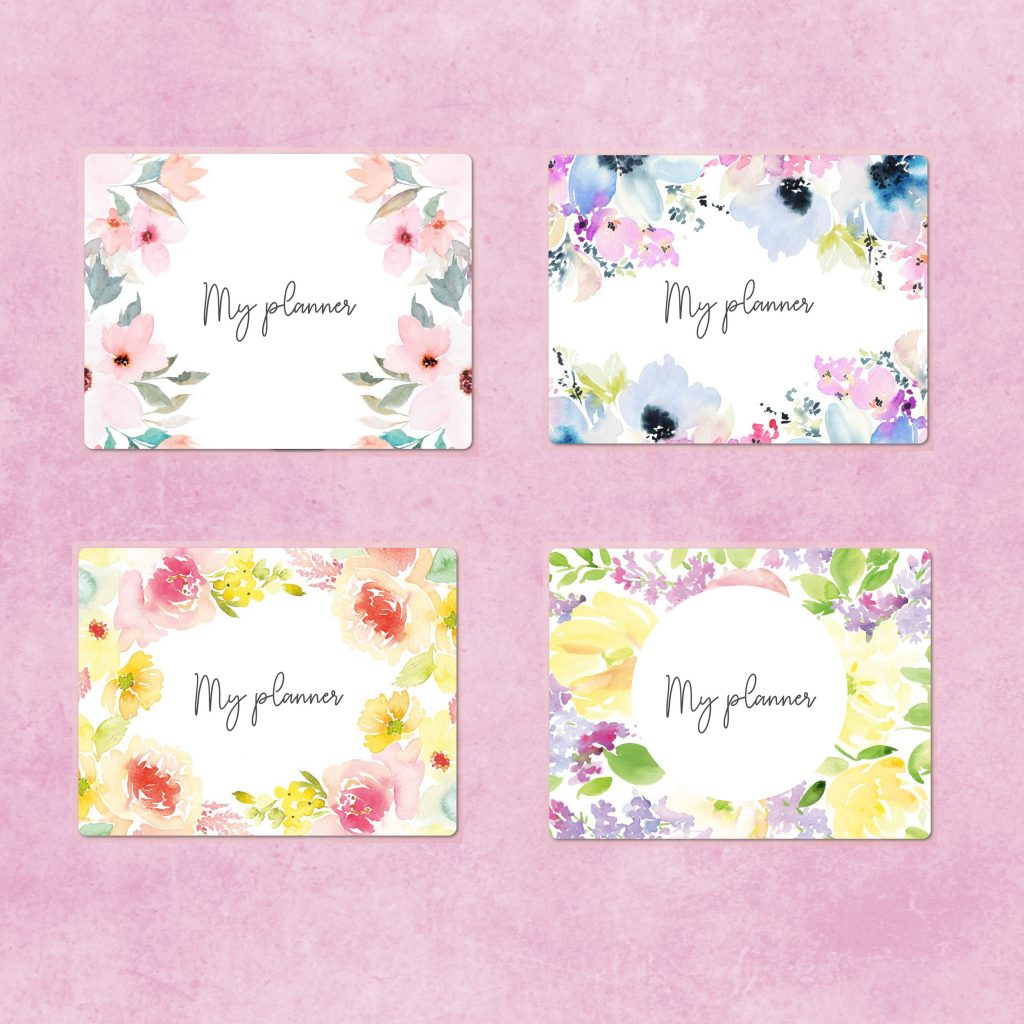 I wrote a few blog posts about the GTD system so far. You can read them to get to know this amazing method better:
Please, let me know what do you think about this planner? Do you have any suggestions? Did you enjoy using it? Please share your thoughts in the comment section below 🙂
Happy planning!
Love, M.