I've been creating my best morning routine for years. As an entrepreneur I need to be efficient and work on mastering my self discipline every day. In my experience, when you develop some healthy and productive habits you'll feel more in control of your life. Today I'd like to share my current morning routine with you. I must say it totally revolutionized my life!
Drink a glass of warm or hot lemon water
Drinking lemon water first thing in the morning with ½ a lemon is a quite simple habit you can add to your daily routine. It could have a good impact on:
the condition and the health of your skin and hair,
maintaining healthy body weight,
mood and memory boost,
detoxifying your body.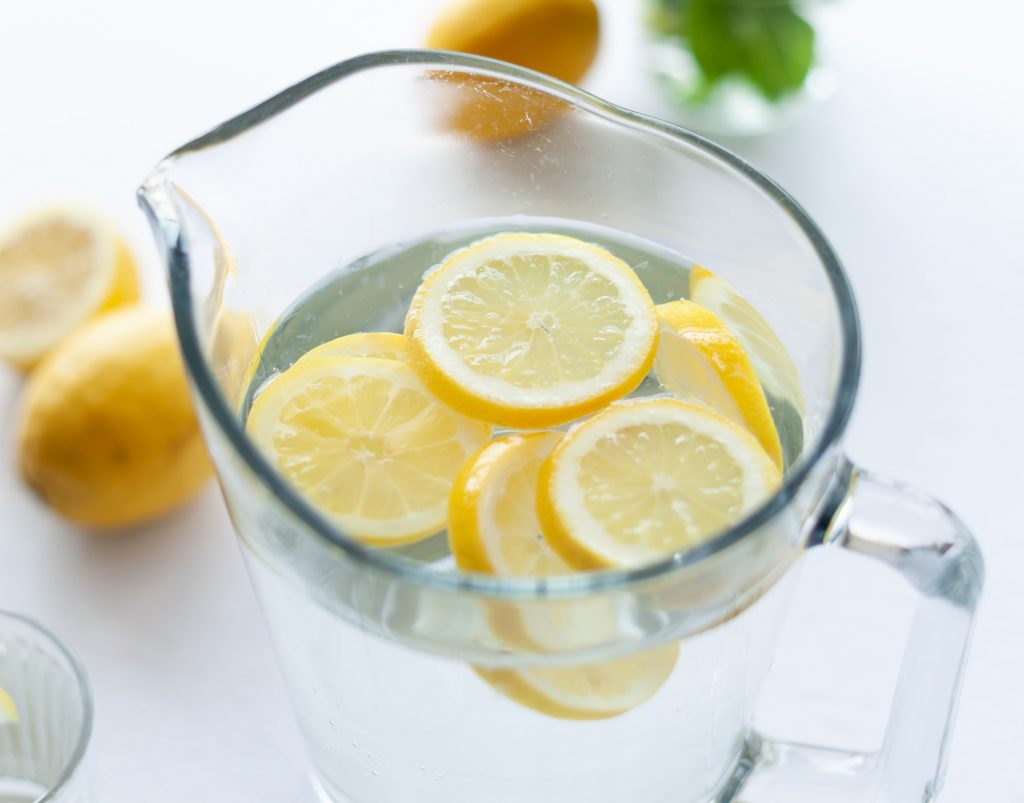 Start a morning workout routine
I must admit that I'm a total crossfit freak at this moment of my life. But it wasn't always like like this. Three years ago I was like a couch potato. Before I've changed my mindset about exercising, it was really hard to find any real motivation to be active. I know that any habit is hard to develop and even harder to maintain. But when you overcome a rocky start, you could gain some benefits such as:
energy boost,
greater focus and concentration,
better mood for the whole day,
better sleep quality,
mental and physical strength.
I present to you my 3-year body transformation. To be honest I feel really good in my new body! Exercise is a hard work but it's worth it.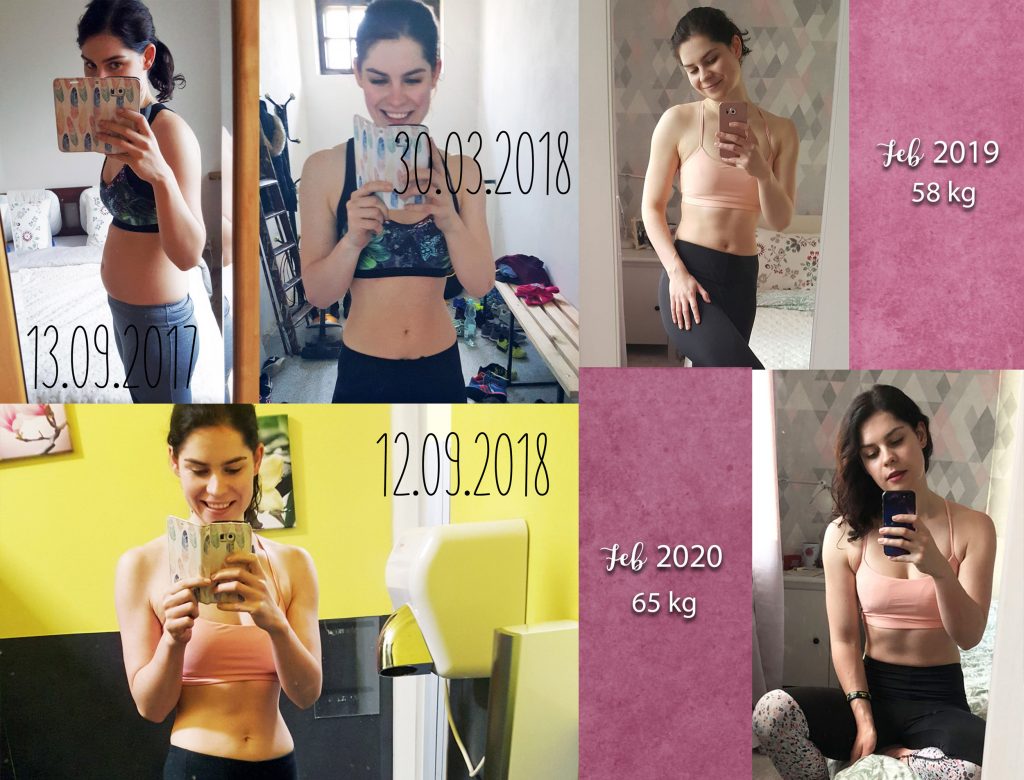 Take a shower
I recommend the cold one. It's not a pleasant feeling, but once it's passed:
your muscles will relax and repair after workout,
you'll notice positive effects on your skin and hair such as a healthy glow,
your body's metabolism and blood circulation will be increased,
your immune system will become stronger.
Eat healthy and nutritious breakfast
A well-balanced, delicious and nutritious breakfast can fuel your day and could be really enjoyable! Here are my absolutely favorite propositions of foods you can eat in the morning:
oatmeal with raspberries, banana and some nuts,
whole grain bread with avocado and a hard boiled egg,
nut butter toasts with banana,
berry and greek yoghurt smoothie,
omelette with veggies.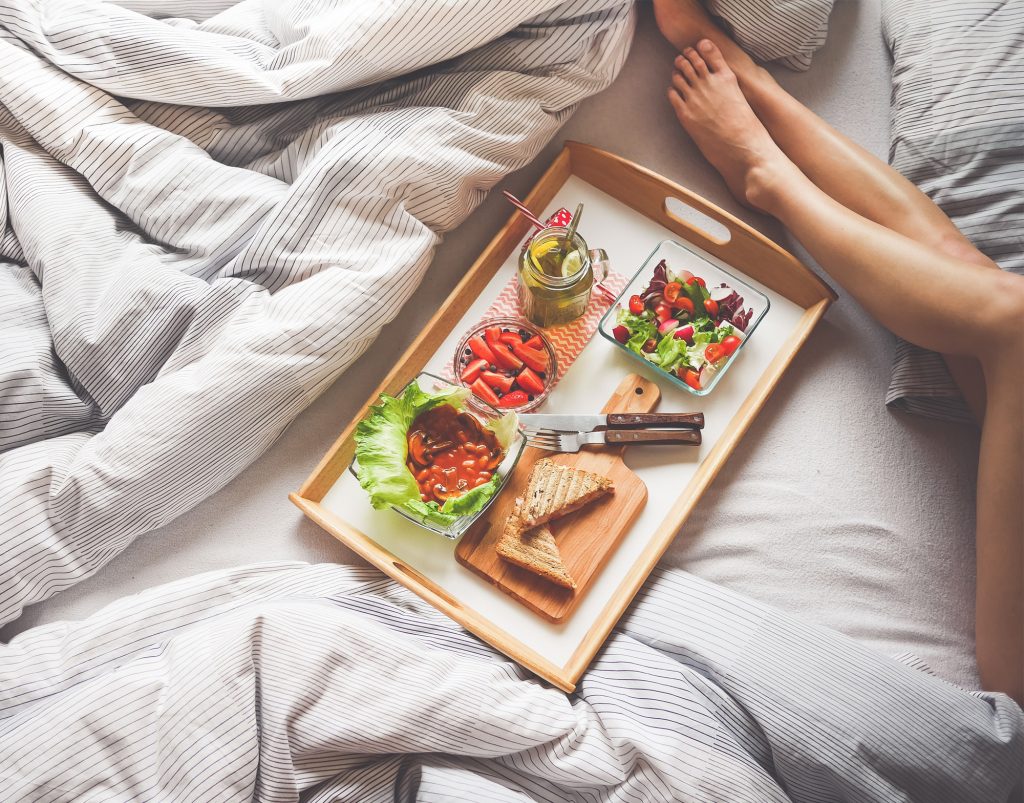 Take care of your skin, brush teeth and put on make up
I think every woman's morning routine should consist of taking care of skin and teeth. Here is what I do every single morning:
skin cleansing with water and a gentle cleaner,
facial moisturizing with a light formula cream,
moisturizing my entire body with lotion (I must tell you that I fell in love with Satsuma Energising Body Butter from The Body Shop),
applying sunscreen on my face and on my tattoo,
tooth brushing,
putting on simple make up.
Meditate and/or write a journal
I've been testing a lot of self-therapy methods over the years. I have found journaling and meditation as a key to my mental health and wellbeing.
My journal is a place to confess my thoughts, struggles and fears without judgment. Every morning I write 3 pages of consciousness writing. It's a powerful weapon to fight my inner critic and depressive episodes. Writing in my journal always helps me clear my mind.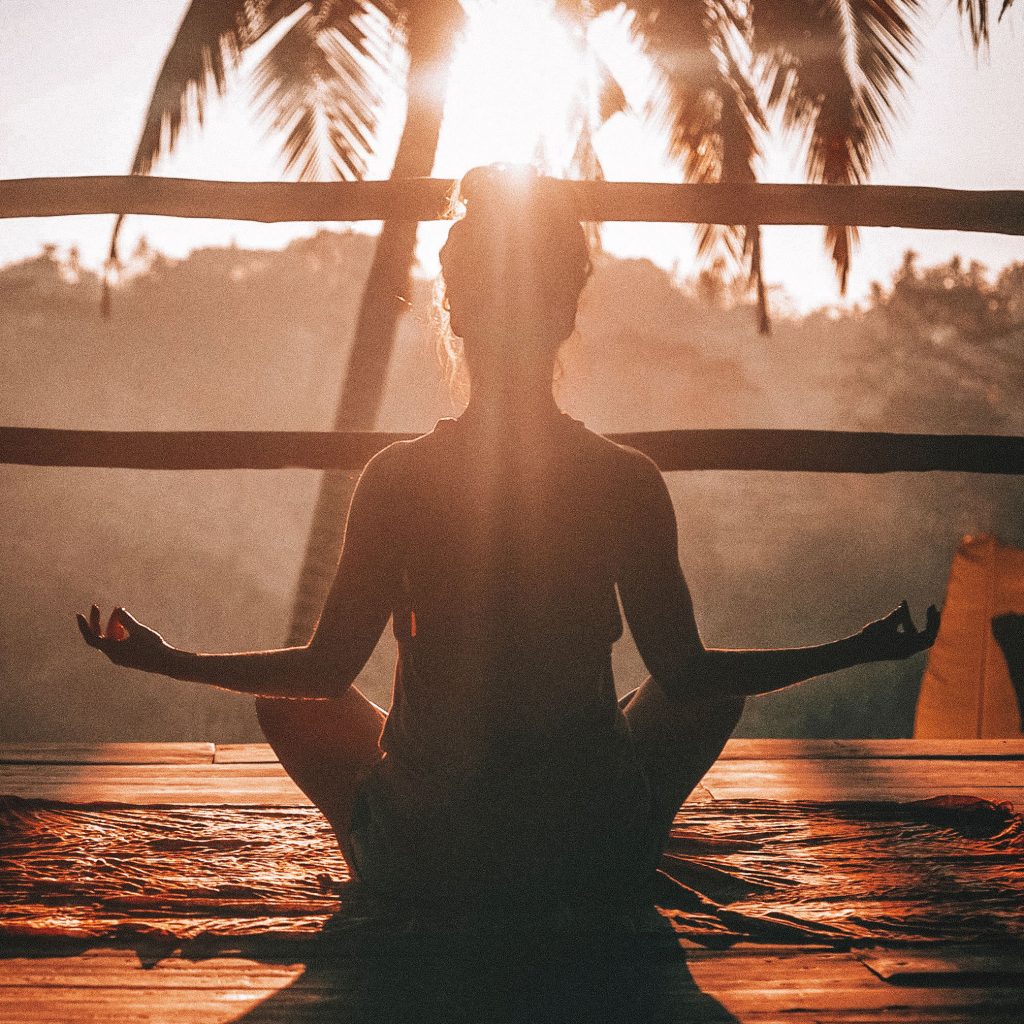 The practice of morning meditation is a life changer. It really is. I've been meditating regularly for 6 months. After this time I feel less reactive, more calm, focused and relaxed. I've noticed that I'm also more friendly to people. Furthermore I think I make better life choices. Spending time with myself is priceless and I'm sure that I'll be practicing meditation for the rest of my life. Maybe you'd like to try that to? It'll be worth it – I promise 🙂
Start doing stuff from your TO-DO list
Now I'm ready to start doing my daily stuff. If you want some tips how you can prepare a perfect TO-DO list – check out my previous post.
I designed and prepared an infographic about my morning (and evening) routine so you could print it and use as a cheat sheet. I hope you like it and find it useful.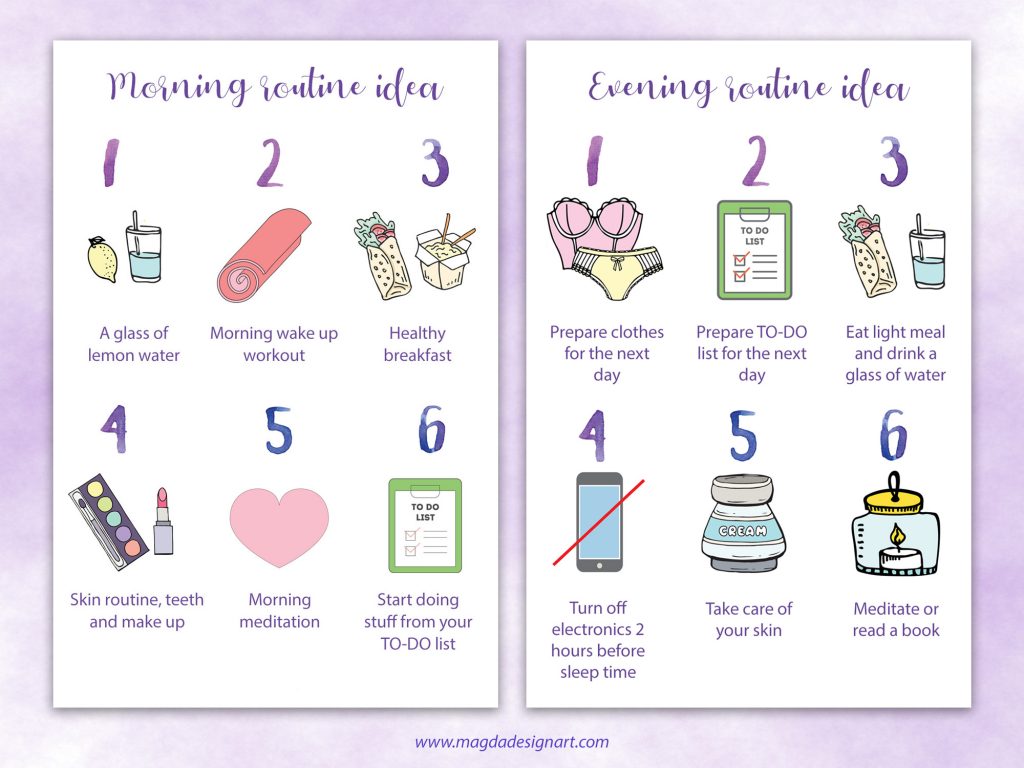 >>CLICK HERE TO DOWNLOAD A MORNING AND EVENING ROUTINE CHEAT SHEET<<
If you want to discover more about my evening routine ideas – click here.
What's your morning routine? Do you have one? Don't forget to share your experience with me in the comment section below! 🙂
Love, M.