I find DIY projects exceedingly enjoyable. Mostly because I feel a big sense of satisfaction with the results of my own handiwork. Do you enjoy doing DIY home projects too? Maybe you want your walls to be more bright and colorful and fun? If the answer is yes and you're planning to prepare some DIY art for your home, this post is for you!
I've designed 4 printable posters with inspirational quotes in various styles. The posters were prepared in A3 size (11,7 x 16,5 in). You can print them for free and hang on the walls in your lovely home!
Grab it here: BOHO
Grab it here: FLORAL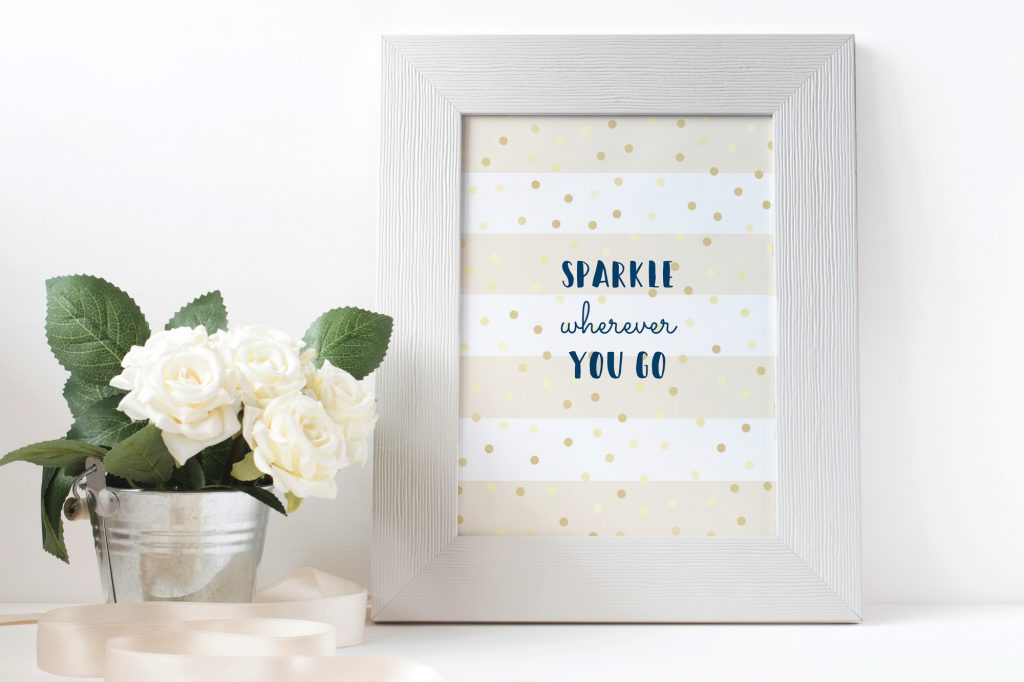 Grab it here: SPARKLE
Grab it here: RAINBOW
Check out more of the free printable wall art I shared here.
Have fun! 🙂 And tell me which poster design do you like most: boho, floral, sparkle or rainbow?
Love, M.